I met this absolutely lovely lady on Friday while working on the Love Fort St John project just north-west of town. Her name was Rosemarie Philips and she owns a certified organic cattle/horse ranch on 320 acres, near Charlie Lake BC. I went out in the morning and she took me on a tour of her home, a huge cozy self-sustained log cabin. Then she took me around the yard to see the chickens and rooster, with her three blue heeler dogs running wildly around us. Then we jumped on the quad and went out to see the horses and cattle and the beautiful trails.
It was definitely a favourite Love FSJ session so far! I got some awesome photos that I will eventually be able to share, some time closer to the end of April. After our quad ride Rosemarie put on the coffee and we sat down around her red tiled kitchen bar for a visit. She starts telling me about this homemade health potion she takes on a daily basis, while pouring us our coffee in her handmade pottery mugs (she's also a potter!) and mixing it with milk and honey.
She pulls a mason jar from her fridge and two spoons out of the drawer. I'm told I might have a little garlic breath after, but it's an incredibly healthy concoction and worth the strong taste - just don't really chew it, just down it.
So I take my spoonful, and was actually pleasantly surprised at the taste! Definitely strong and garlicky, but it had a tangy sweetness that made the scoop a little smoother. Rosemarie tells me the simple ingredients and how-tos, and I decided to give it a try at home.
The recipe is so simple and the preparation is super quick, the longest part is just peeling the garlic.
Combine the following in a blender and mix
5 lemons (peel and all)
three heads of garlic (peeled)
about a cup of honey
After mixing up our own jar of potion, I went to google for some research on the benefits of this mixture and here's what I found...
Benefits of Rosemarie's Potion
strengthens immunity
fights chest infections, cough & congestion
high in iodine, useful in treating hyperthyroid conditions
extremely high in vitamin c
effective in treating cardiovascular disease
anti-fungal and anti-bacterial
cancer fighting
regulates blood sugar
aids in digestion
blood purifier
contains antioxidants
good source of energy
This little health potion is full of many essential vitamins and minerals, some of which are harder to come by in our daily diets. A spoonful once a day of this tasty medley is sure to have a positive effect on your health.
Vitamins and Minerals
vitamin C
fibre
potassium
vitamin b6
manganese
copper
phosphorus
vitamin b1
selenium
calcium
iron
We'll see how our family is feeling after several weeks of adding this supplement into our diets. It might come just in time for cold season as our weather starts to turn warm and fluctuate. I'll keep this post updated on how long our mixture lasts in the fridge. I'd guesstimate a couple weeks, but we'll see what happens.
Do you have any health potions you take on a regular basis? Going to give this one a try? Leave a comment and make my day! xxoo
- A
Actions used in these photos:
Blackberry from the Mahogany Collection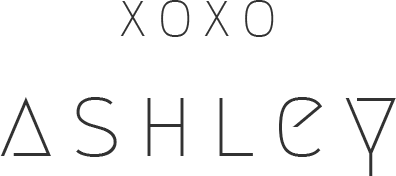 Are you a fellow photographer? Love photoshop?
Then you might be interested in my line of unique photoshop actions!
Enter your name and email below to receive the Welcome Pack actions set, my gift to you!