A few weeks ago I stumbled onto
this recipe
over at
Eat Yourself Skinny
. It's a detox salad that's super delicious and easy to throw together because
you basically just toss everything into the food processor and it's done
. Since then this salad has started a chain reaction of
food processor salads
in our house.
Food processor fridge salad.
It's brilliant!
Each time we run out of a salad - they last us about 3 days - I just process up another one. I've been using a lot of varied combinations (
purple cabbage, cauliflower, broccoli, carrots, peppers, black beans, chickpeas
) but mostly all with dry-er ingredients.
Then when I'm ready to have a salad, I slice up half an
avocado
, maybe some
cucumber
, cut up some
cilantro
, and mix it into a bowl of my dry salad mix. Top with
feta
or
goat cheese
and drizzle on my favourite dressing of the week. It's seriously efficient.. and you can jazz the salads up so easily and tailor it to suit your tastes. Add some
sliced chicken breast
and you've got yourself an entree. I also love
cranberries
and
fruit
in my salads... and
cheese
.
Bonus use for the salad:
Mix it into a smoothie and you have a serious health booster. Try adding some frozen berries, a banana, a scoop of protein powder, some water and/or almond/soy milk and about a cup of salad into a blender. My salad had chickpeas - added protein boost - very filling.
What's your favourite salad fixin's? How often do you squeeze a salad into your diet?...
Cheers,
Ashley
...
Ash Tree Action Used:
Blackberry from the Mahogany Collection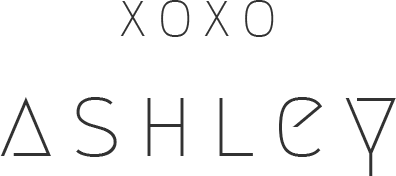 Are you a fellow photographer? Love photoshop?
Then you might be interested in my line of unique photoshop actions!
Enter your name and email below to receive the Welcome Pack actions set, my gift to you!